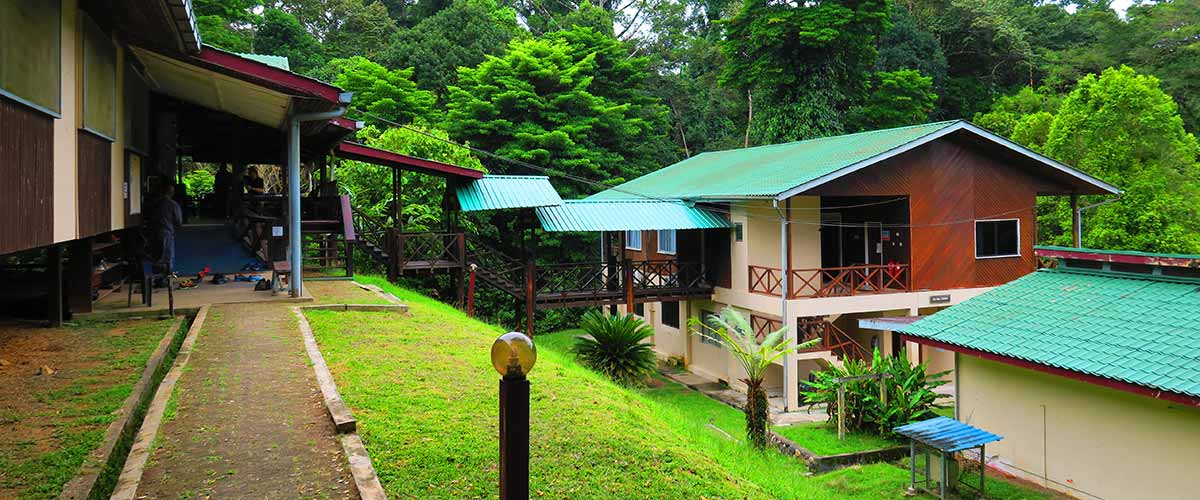 Danum Valley Field Centre
A research establishment located in the heart of Danum Valley, DVFC is a humble accommodation that's being used by scientists and researchers alike. DVFC currently offers a place for travellers who are on a tight budget, and accommodation provided are dorm-style as well as private rooms. Facilities are overall very simple and basic, so guests shouldn't expect luxury from DVFC. There is a Nature Interpretation and Environmental Education Building as well as a Nature Discovery Centre with several canopy observation platforms and towers around the area for travellers to explore.
Chalet
Rates
Additional Info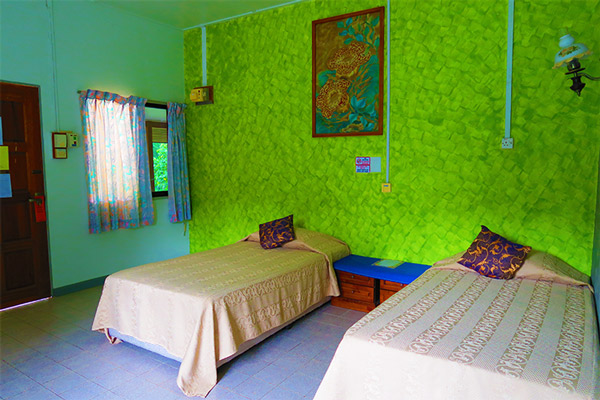 Deluxe Room
DVFC offers air-conditioned fully furnished rooms with private bathroom with water heater, refrigerator, cupboard, sofa, cupboard and table. Blanket, towel, soap and tissue provided
| Rate Per Person | Single Supplement |
| --- | --- |
| RM 2753 | RM 430 |
Valid from 01 April 2020 till 31 March 2021.

Facilities
Danum Valley Field Centre has a wide range of facilities besides visitor accommodation, library, computer room (with 'broadband' services), conference room, environmental education building with classroom, theatre and display areas, multi purpose hall, a suspension bridge over the Segama River, public telephone, research plots and over 50 kilometers of marked trails, including a self-guided nature trail.
Activities
There are plenty of activities to keep you occupied during your stay – climb up to a tree-hide to observe early-morning wildlife, swim in the river to escape the midday heat, and catch a sunrise from atop Bukit Atur. And of course trekking! There are longer hikes for those that are feeling adventurous, and nightly walks for spotting nocturnal creatures. Danum Valley Field Center is recommended for keen naturalists and adventurous travelers who are content with basic, clean, and comfortable facilities.