A paradise for nature conservation
A remarkable nature reserve that is home to lush and diverse flora and fauna, this little piece of paradise is also habitat to some of the world's most unique species that are endemic to Borneo. There are more than 120 mammals such as the orangutans, bantengs, pygmy elephants as well as 10 species of primates found in Danum Valley. Not only that, there are also over 300 species of birds that's can be found there including the Bornean Bristlehead, Pittas and Hornbills. No wonder Danum Valley is every researcher, environmentalist and naturalist's dream come true. It is considered as one of the last few undisturbed lowland rainforest in the world, a jungle jewel worth exploring. About 90% of the conservation area is classified as lowland dipterocarp forest and the remaining 10% is low canopy and sub-montane forest that are mainly found in the heart of Danum Valley on Mount Danum.
things to do in Danum Valley
The conservation area is the quintessential location for any nature and wildlife enthusiast with its undeniably beautiful landscape and diverse biodiversity, especially for jungle trekking, bird watching, wildlife viewing and photography. Those are just some of the many things you can do during your escapade there. There are also indoor activities that you can do there if you prefer, like visiting the Nature Discovery Centre where you can listen to presentations by scientists, watch interpretive displays and join in environmental education activities.
The Danum Valley Conservation Area is located about 70 kilometers from the west of Lahad Datu. It is a staggering 438 square kilometers in size on an undisturbed piece of land. The conservation area is one of the richest conservation areas in the entire world with more than 200 species of trees per hectare of land in the area. The forest is the home for many endangered species of animals like the clouded leopard, orang utan, Sumatran rhino, banteng, Asian elephant as well as the proboscis monkey.
The nearest local airport to Danum Valley is located in Lahad Datu. Unless you are from the Tawau airport, you will need to take a bus or taxi to go to Lahad Datu which is about 120 kilometres from the airport. Since the conservation area is 70 kilometers from Lahad Datu, it will take 2 and a half hours to get to Danum Valley from Lahad Datu by road and even if the roads on the way are sealed, it is advised to travel with a 4x4 as the roads there are frequented by heavy vehicles like logging trucks.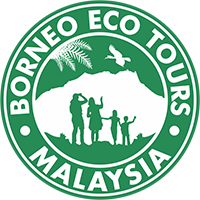 Travel with Borneo Eco Tours
Borneo Eco Tours is a local tour operator based in Kota Kinabalu and Sandakan, Sabah, North Borneo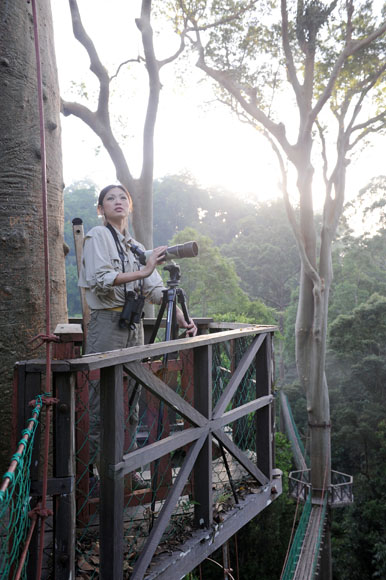 Experience Danum Valley with us!
We look forward to revealing the wonder of Danum Valley to you. Join one of our exciting package tours and we'll make sure you'll have an unforgettable experience!